We hold ourselves to a higher standard. Whether you are looking for guidance to pursue your green card or are beginning the process for your investor visa, our depth of experience, commitment to excellence, and creative approach to diverse matters set the Law Office of Fred Voigtmann apart from other immigration law firms in Los Angeles.

The Law Office of Fred Voigtmann, P.C. is based in Los Angeles (Woodland Hills and Arcadia) and we practice U.S. immigration and nationality law with a particular focus on employment-based, business, and investment immigration. If you are looking for an immigration attorney in Los Angeles there is no better place to go. Our staff and attorneys have a deep understanding of the complex U.S. immigration laws and regulations and tailor our advice and counsel to the unique needs and situations of our clients. We are able to help you in Mandarin, Tagalog, and Spanish and work with service providers in Beijing, Shanghai, and Taipei.
Meet Fredrick W. Voigtmann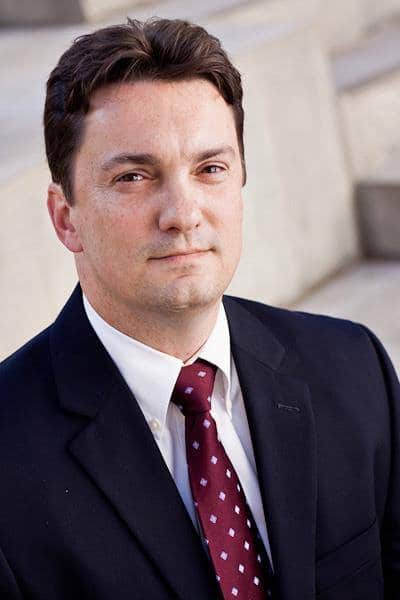 Admitted to practice law: 1994
Education: The Ohio State University, B.A. 1990;
Capital University Law School, J.D. 1993
Certified Specialist, Immigration and Nationality Law
The State Bar of California Board of Legal Specialization.
Fredrick W. Voigtmann is a noted expert in employment-based, investor and business immigration matters, having been mentored by the two leading EB-5 practitioners, including a former General Counsel of the Immigration and Naturalization Service ("INS").
Mr. Voigtmann is a Certified Specialist in Immigration and Nationality Law.
Mr. Voigtmann has practiced immigration and nationality law exclusively since 1993, concentrating on EB-5, labor certifications, H1-B, L-1 and E-2 visas. He has represented Regional Centers in obtaining USCIS designation and has prepared hundreds of I-526 and I-829 foreign investor petitions and immigrant visa applications. His appellate experience includes assisting with the oral argument at the Administrative Appeals Office in the case of Matter of Izumii. Mr. Voigtmann is a noted speaker and author in the area of EB-5 law.
Conversant in Mandarin Chinese, Mr. Voigtmann has represented clients before the U.S. Embassies and Consulates in Hong Kong, Singapore, Jakarta, Shanghai, Beijing and Guangzhou and the American Institute in Taiwan. He has served as Co-Chair of the American Immigration Lawyers Association Investor Committee and has published numerous articles on the topic of corporate immigration.