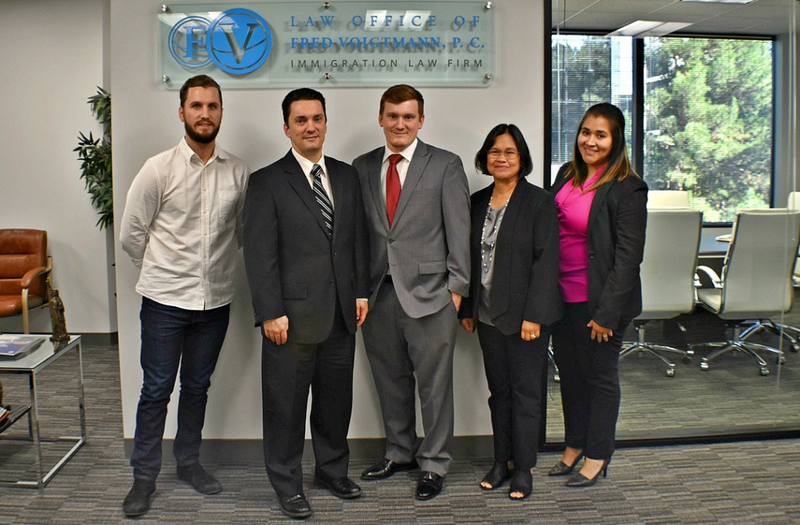 Immigration lawyer Los Angeles
The Law Office of Fred Voigtmann practices U.S. immigration and nationality law in Southern California, with a particular focus on employment-based, business, and investment immigration.
We have a deep understanding of the complex U.S. immigration laws and regulations, and tailor our advice and counsel to the unique needs and situations of our clients.
Our staff is fluent in Mandarin, Tagalog, and Spanish. We have two offices in Los Angeles and work with service providers in Beijing, Shanghai, and Taipei.
The Importance of an Experienced Attorney
Immigration is never easy, even for those with near-perfect circumstances. However, working with a qualified immigration attorney can greatly increase your chances of success.
While many attorneys offer immigration and naturalization assistance, only a true specialized immigration attorney has the experience and expertise necessary to provide the support you need. At the Law Office of Fred Voigtmann, immigration is our sole focus so our team can provide you with advice and guidance that is always up-to-date with the most current legal policies. Don't put your trust in an unlicensed legal provider; immigration is a serious issue, and choosing the wrong defense team can irreparably hurt your chances of a successful case. Learn more about our immigration law firm los angeles attorneys and staff to see why we're the most trusted immigration law firm in Southern California.
Types of Work Our Firm Can Handle
There are numerous paths to immigration in the United States and hiring an experienced immigration law firm for your case can make all the difference. At the Law Offices of Fred Voigtmann, we can help you consider your options, weigh the pros and cons, and choose a course of action that is right for you and your personal circumstances.
The Law Office of Fred Voigtmann is a Los Angeles based immigration law firm with clients from around the world. With two immigration law offices in Southern California, you can find us in Woodland Hills and Arcadia to help you with your United States immigration journey. While immigration to America is complex and every case is unique, the Law Office of Fred Voigtmann has a successful track record and is considered one of the best immigration law offices in Southern California.